This is an entry about the hostels I've stayed at during my NYC trips. Go ahead and click on the cut if you're interested.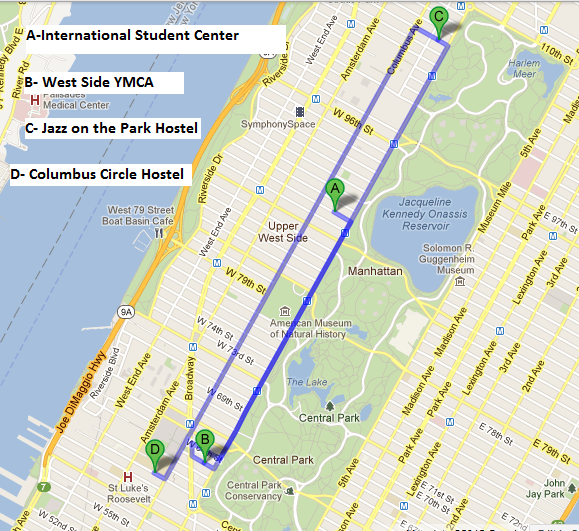 So I'm going to NYC in May for a week, by myself. I have been there by myself twice before, this will be my third time. I've also been there twice in the last few years with other people—once with my Grandfather, who is also a NYC fanatic, and once with my friend Adam, who I don't talk to anymore. Our trip there was super awkward, and I'm not really sure why—I think our travel styles didn't really mesh.

This upcoming trip I'll be staying at the International Student Center, which is point A on the map, and I'll be sharing a dorm with 9 other women. I've done this before, so I'm not worried about it. I did find out after I booked my stay at the hostel that they do not allow you to bring large bags into the rooms; rather, you have to keep them in a locked lobby area? Sounds really annoying. I plan to bring a backpack with and just keep a few changes of clothes as well as toiletries so I don't need to dig in the bag too often.

However, the Hostel is in a brownstone on the Upper West Side, which I'm excited about, and it only costs 25 bucks per night to stay there.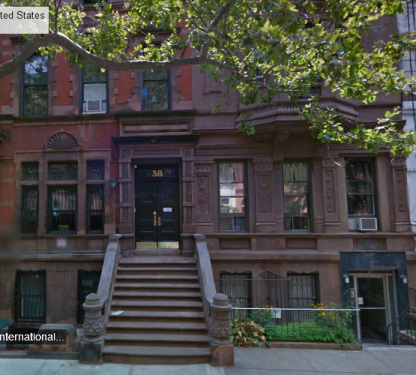 The first time I went to NYC by myself, I booked a private room at the Upper West Side YMCA—I think the rate was 60 bucks a night, but I was concerned about privacy. The room was run-down but perfectly fine: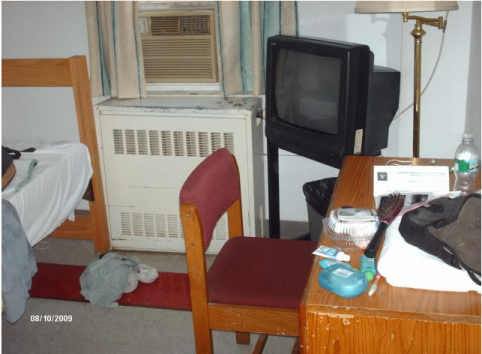 The view! The view was amazing.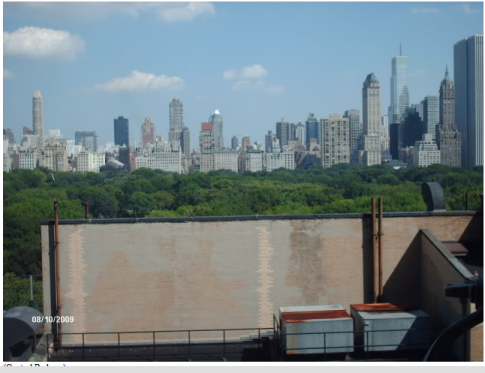 That's Central Park and the Upper East Side. I clearly remember seeing this for the first time. I'd gone to Chicago for a weekend with some friends and then flew out from Chicago to New York City, for the first time alone, and I was kind of nervous about it. I also pulled an all-nighter, since we didn't bother booking a hotel room that night and my flight left early in the morning, 5 a.m. When I landed in New York, I was so sweaty and gross and tired that the commute to the YMCA seemed to take forever. I'm sure I looked so disgusting to the concierge.

Anyway, I got into my room and collapsed for a nap then woke up, and discovered that view. It was such a great moment of, "oh, I'm actually in New York."

That trip was intended to only last five days, but I decided to extend my stay by two more days—and booked a stay at Hostel Letter C- Jazz on the Park Hostel. I remember that the effort of dragging my luggage from the YMCA to Jazz on the Park seemed somewhat exhausting. Jazz on the Park was my first real hostel experience, though I booked a room with one other person whom I didn't actually meet and only saw in the middle of the night when he came back to crash. I got up before him and we never made eye contact.




My second solo trip to NYC took place in May 2011. I decided to stick in the Columbus Circle area, which is the bottom left corner of the Park, since I knew it so well by then. I booked a room at Hostel Point D, Columbus Circle Hostel. This was my first stay in a room with a bunch of other strangers (well, first prolonged stay. Adam and I crashed at a hostel during our trip, too, for a night).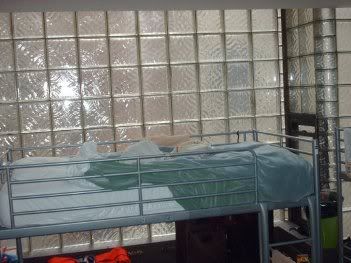 That is one of the…10 bunk beds in this room.

Anyway, it was a good place to stay, but apparently it is now closed!


And I am very much looking forward to offering more information about the next hostel, too.